What is forex trading for dummies? In this article, I will explain all you need to know about forex! Some called it FX some called it foreign exchange either way you call it, it all means the same, forex is simply exchanging one currency to another to make profits!
Exchanging one currency to another is called forex, currency is pair together in the financial market if let says EUR/USD you open a buy order what you do is, you are buying euro and selling off USD and forex as taking place!
And if you open an order with EUR/USD sells that means you are selling the Euro and buying the USD at the same time, and forex is taking place! Well, it depends on how you look at it, some said forex trading is very difficult and others said is a scam!
What is Forex Trading for Dummies?
To be honest with you forex trading is way too simple if only you understand the basic, and the basic is knowing when to buy or sell a currency pair! With that in place for sure, you will be successful! And that is what forex trading is all about!
For summary purposes, forex trading or forex is simply when you buy one currency and sell the other to make profits.
How do you explain forex trading?
The trade of one currency for another is known as foreign exchange (forex or FX). One may, for example, exchange the US dollar for the euro.
The foreign exchange market, often known as the forex market, is where foreign currency transactions may be made.
With billions of dollars changing hands every day, the FX market is the world's biggest and most liquid market. There is no one point of contact.
The FX market, on the other hand, is a global electronic network of banks, brokers, institutions, and individual traders (mostly trading through brokers or banks).
The bulk of currencies' value, also known as an exchange rate, is determined by the market. Changing one currency for another at a local bank is a basic kind of foreign exchange.
It may also include currency trading on the foreign exchange market. A trader is wagering, for example, that a central bank will loosen or tighten monetary policy, and that one currency will strengthen against the other.
Currency pairings, such as USD/CAD, EUR/USD, and USD/JPY, are used to trade currencies. The US dollar (USD) is compared to the Canadian dollar (CAD), the euro (EUR) is compared to the USD, and the USD is compared to the Japanese yen (JPY).
Each pair will also have a price attached to it, for as 1.2569. If this price is linked to the USD/CAD pair, it signifies that buying one USD costs 1.2569 CAD.
If the price rises to 1.3336, one USD will cost 1.3336 CAD to purchase. Because it now takes more CAD to acquire one USD, the USD has gained in value (and the CAD has decreased).
Read more article: Foreign Exchange Market Today
Tired of losing? Try Zero to Hero Today!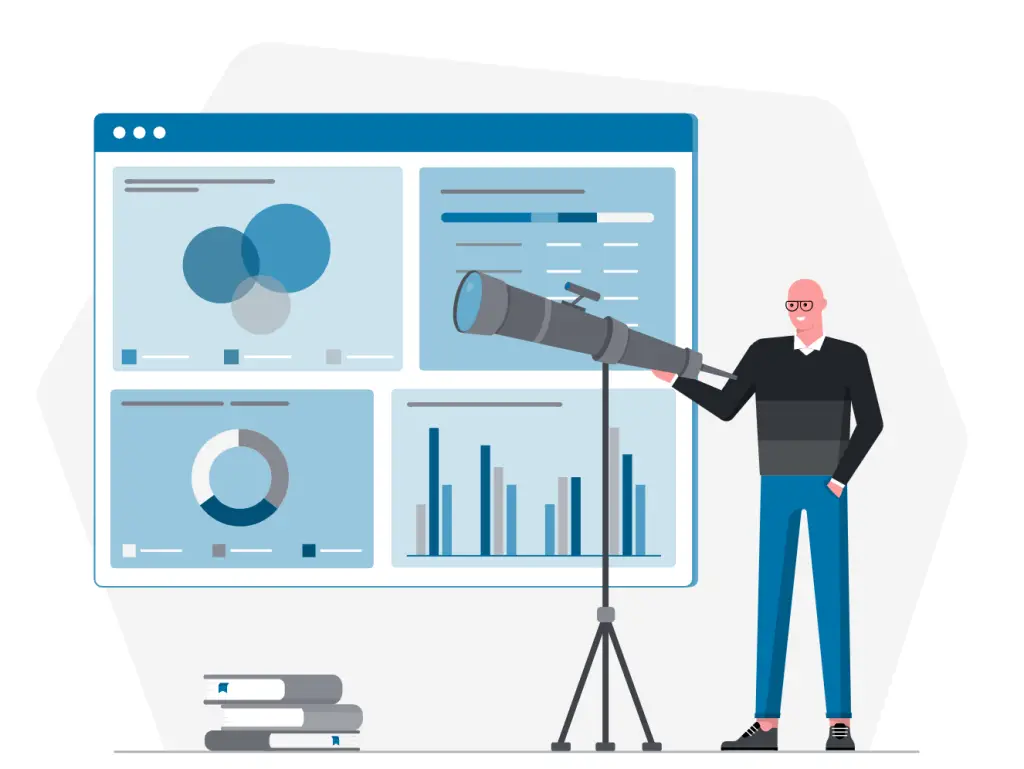 Is forex good for beginners?
Forex trading may be complicated, and it isn't for everyone. Your financial situation, your ambitions, and how much investment experience you already have as a beginning will all influence whether FX is right for you.
Beginners should be cautious in general, particularly because the majority of forex traders lose money.
Furthermore, leveraged forex trading, whether as a CFD or otherwise, is done on a margin account, which means you might end up with a negative balance and lose more money than you put in.
Note: If you're new to forex trading, start by learning about the hazards involved. Before trading with real money, read all of the instructional materials provided by online FX brokers.
You may try out the program for free with a demo account. Many novice traders begin with a little sum of money that they can afford to lose in order to create a regular trading record.
Is it possible for me to learn how to trade forex on my own?
Yes, and the finest forex brokers provide a range of instructional tools, such as articles and videos, to help you learn how to trade forex. While studying isn't a guarantee for success, it is a necessary starting step.
Plus500's simple platform architecture makes it an excellent place to learn the basics. Some brokers, such as IG, even include progress monitoring and quizzes at the conclusion of each course to assess your understanding as you proceed through the subject.
Read more article: Foreign Exchange Market Definition
Can you get rich by trading forex?
Is it possible to get wealthy via FX trading? Although our first answer to that question would be a resounding "No," we need modify it.
If you're a hedge fund with huge funds or a very good currency trader, forex trading may make you wealthy.
However, rather from being an easy route to riches, forex trading may be a rocky road to massive losses and possible penury for the typical retail trader.
Tired of losing? Try Zero to Hero Today!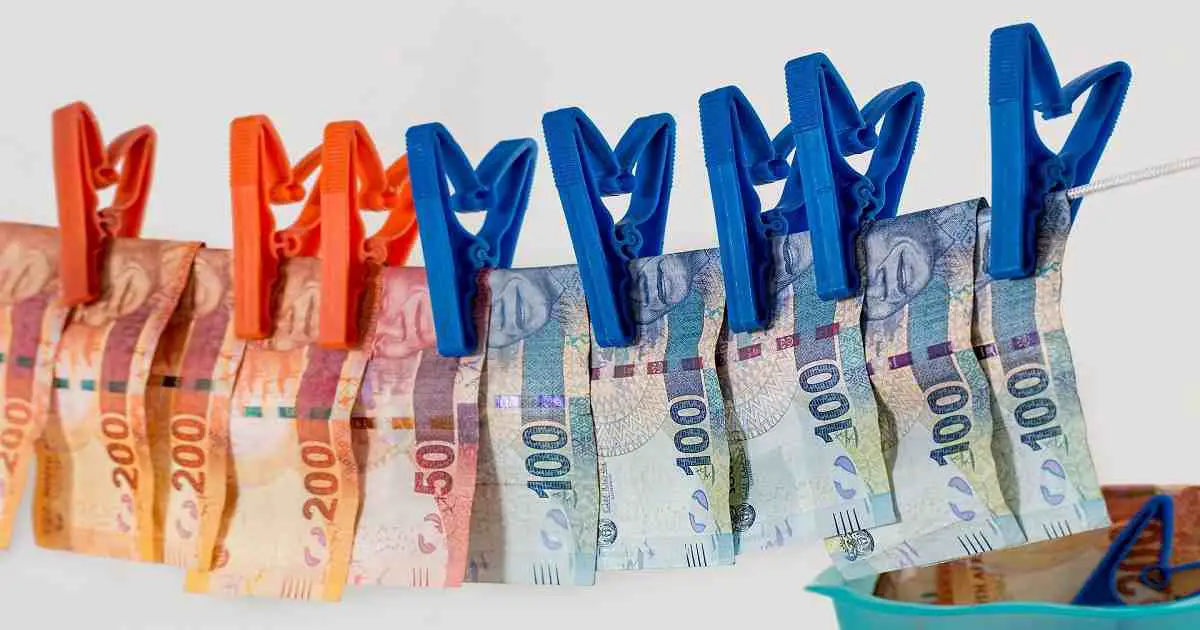 What is Forex Investment?
Forex investment to be honest is quite different from forex trading! A lot of traders do not understand their differences or different between to two, well in this part of the article I will explain all you need to know!
Let's dive in straight, if you talk about forex investment what happens here is you will give out your money for someone to manage for you in the forex market, probably you cannot trade by yourself or probably you don't have the time!
A trusted trade will manage your resources for you and may be based on the agreement the both of you will split the profits either 50-50 or 40-60 or base on your agreement with him or her.
But be inform you need to be very careful releasing your money out for someone to manage it for you because there are a lot of scammers these days on the internet!
To be on the safer side you can visit very good forex brokers out there that have options for portfolio management and after going through their terms of service if it is ok for you to invest with them then you go ahead, with that you will be on the safer side.
Read more article: Learn Forex Trading Step by Step
What is forex trading?
What is forex trading? Is when you exchange one currency for another to make profits or interest or better still money! Forex trading is when you go through some courses and you probably learn all the basics of forex trading, when I mean I mean you understand how the forex market work.
And how you can go about it yourself, you know exactly when to buy and when to sell! You know all about risk management, and how to probably make money in forex by yourself! Well, forex trading is trading where trader trade the forex by him or herself.
A forex trader is a person who analyzes the forex market daily and can spend a lot of time in front of their computer system, a forex trader trade by himself and not only did they analyze the market but they also know the exact time to enter and exit a trade.
Being a forex trader is not an easy task anyway because a forex trader is a busy someone all the time.
Tired of losing? Try Zero to Hero Today!
How do I trade forex with $100?
Many people understand that $100 doesn't buy much these days, but if you want to trade the forex market, $100 may get you started and even provide you with a new source of income from the comfort of your own home.
Your first $100 forex account might alter your life for the better if you build and apply a good trading strategy.
A $100 loss, on the other hand, won't break the bank if you're only getting into the currency market to make a few practice transactions or gamble a little.
Whether you're trading with $100 or $1,000,000 in your margin account, the key to success as a forex trader is having a sound trading strategy that you can easily adhere to. Continue reading to find out how to start trading FX with only $100.
Read more article: Things to know about Forex market
1. Do some market research
Knowledge is a powerful tool. When it comes to trading in the forex market, which has the highest trading volume of any of the world's financial markets, these terms take on a whole new meaning.
When it comes to forex trading, knowing more about markets and trading in general boosts your chances of success.
Of course, if you only want to place a fast bet with your $100, you won't need to learn much more than how to use an online trading platform to put orders in your brokerage account.
However, in order to attain any degree of consistent long-term success, you'll need to learn about currencies and the basic variables that determine their relative worth.
For beginner traders, most online brokers provide a variety of instructional tools, including as articles, ebooks, webinars, and training videos.
All of these can assist you in learning more about the forex market before you start putting your money at risk.
To have a better chance of forecasting a market's future path, you'll probably need to understand how to study its behavior.
Fundamental and technical analysis are the two main analytical market research tools for traders.
2. Sign up for a free trial account
Most online forex brokers provide customers a fully working demo account that replicates market conditions without requiring a deposit.
These brokers' forex platforms often provide sophisticated technical analysis tools including charting and indicators that are integrated into the chart.
If your broker uses MetaQuotes' famous MetaTrader 4 platform, you may use expert advisor (EA) software that you can purchase or build yourself to automate your trading.
Opening a demo account allows you to gain a feel for the market and learn how to utilize a broker's trading platform without risking any of your own money.
A demo account may also be used to develop your own trading strategy and put it into a trade plan.
You may also establish whether you have the requisite attitude to become a great forex trader by studying how to accept risk as a forex trader and observing how disciplined you are when dealing with winnings and losses.
You may start constructing a trading strategy after you've established your test account and started trading with fake money.
If you want to be successful, keep in mind that the more information you have, the simpler it will be to design a trading strategy.
Take the time to go through as many of the internet trading instructional materials as you can so that your trading strategy is based on best practices.
Read more article: How to use VPS for Forex Trading
3. Open a trading account and begin trading
You may fund a live account and make your first real trade after you've traded in your demo account and developed a trading strategy you're comfortable with.
Even if you're just risking $100, trading in a real account is similar to trading in a demo account since you'll have to cope with the emotional fluctuations that come with winning and losing money.
Fortunately, you can trade any feasible trading strategy with a $100 account since most brokers let you to trade in micro units or 0.01 lots.
You may raise the size of your trading units once you've perfected your trading strategy and expanded your working capital via productive trading.
By including a strong money management component into your trading strategy, you may avoid incurring bigger than projected losses.
If you're a new trader, you may wish to limit your trading to just one currency pair before attempting to trade numerous pairs on your account.
Because of the underlying fundamentals of the component currencies, each currency pair trades differently.
Because of its high liquidity and narrow trading spreads, the euro versus the US dollar (EUR/USD) is one of the finest pairings to trade for a beginning trader. This helps to explain why the pair is the most actively traded in the forex market.
You may also have fast access to economic news that influences both markets, so EUR/USD is a good place to start if you just have $100 to invest.
4. Examine your financial situation
With a $100 budget, trading currencies is an easy method to allocate cash and get started. You must, however, stay within your $100 limit until you believe it is prudent to increase your investments.
For example, if you set aside $100 per month, stick to it. Someone on a shoestring budget may set aside $100 per quarter.
You may decide to reinvest, cash out, or preserve your gains as you go. If you want to reinvest, your budget should be increased to $125 or $150.
You should never expand your budget to the point where you are uncomfortable. Because you may easily lose your whole investment, the only way to succeed is to be comfortable with the amount you're investing.
Read more article: Tips on Forex Trading for Beginners
Tired of losing? Try Zero to Hero Today!
Read more articles
How to start forex trading
How to start forex trading is easy but until you learn the basics, well forex trading is not a get rich quick scheme or whatever you call it, but it has to do with a lot and a lot of patience! Believe me or not if you are not patient you cannot trade forex and make it at the end of the day!
If you are looking for a way to make fast and quick money then do not near forex! Forex trading work with time! And I will like to call it FOREX TIME SHIFT or FOREX TIME TRAVEL yes because time always affects forex trading, to be a success in forex you need to take your time.
And forget about getting rich quick with it, before you know it you are already a made person because you will not believe how you will make it in forex without you not even thinking about it!
Always remember to stay away from greediness, do not allow your emotions to control you, and most importantly be contented with your profits no matter how small it is.
Read more article: How to Make Profit on Forex Trading
Can I make money trading Forex?
Lots and lots of people are asking this question and if you are one of them the answer to your questions is yes! Making money in the financial market never comes easy though! But this article will give you an insight into what you are to expect!
It is true you can make lots of money trading Forex for sure, but you need to have lots of things in place like chosen the right broker and having to learn the main forex trading basic and looking for a broker with low spread to looking for a broker with no or low commission.
All of these add to your success and that result to the answer to the question can I make money trading Forex? 
And again remember that forex trading is also very risky your capital is at risk all the time and that does not stop you from turning the table around in your favor.
Tired of losing? Try Zero to Hero Today!
Why is forex so hard?
There might be many reasons for this, but the main one is that traders are impatient people. The desire to profit from the currency markets overcomes reasoning, leading ordinary traders to believe that trading is simple.
We may blame this in part on the bogus marketing films on how to make money with forex that one can find on YouTube.
In truth, retail traders fail because they do not devote enough time to learning about forex trading and market movements.
Many traders believe they are ready to trade after only a month or two of profiting on a sample account!
The majority of forex brokers provide a free demo trading account. Perhaps not for the greedy, but in most situations, you'll be able to get your hands on a sample trading account and begin practicing.
But it's not just about gaining free trading account access. That doesn't guarantee you'll come out on top.
It's also about the fresh feelings that arise when you first begin to understand how much money you may earn by trading FX.
Traders sometimes fall into the trap of believing that they are equipped for the real markets after generating a few returns on a trial trading account. And it is just incorrect!
It's not only about knowing how to trade forex; it's also about comprehending the fundamental causes for market movements.
Many traders are quick to pick up on technical indications and assume that they are the only thing that counts. Also, incorrect! It involves a lot more than simply utilizing moving averages and an RSI.
Trading would be fairly easy if price action moved in response to technical buy and sell signals. Market sentiment or other institutional actors in the market, like with any financial market, impact the price.
This pricing effect comes from a variety of variables, ranging from appraising the economy's health to predicting what a central bank would do with interest rates.
Tired of losing? Try Zero to Hero Today!
Read more article: Get Funding for Forex Trading
Is forex safer than stocks?
Forex trading is less regulated than stock trading, and forex traders have a lot greater leverage. Instead of trading a single stock, forex trading employs pairs, which means the deal is based on the performance of two economies.
Currencies are more liquid than stocks; they trade at all hours of the day, and huge orders have a less influence on currency pairs than stock prices.
Shorting a stock carries the danger of potentially limitless losses, at least in principle. In actuality, that's doubtful since your broker will almost certainly push you to close your short position.
Nonetheless, most financial counselors advise against shorting for any reason, and many of the most experienced investors use stop-loss and limit orders in tandem to mitigate risk.
The stock market is more known to most investors than currency, and this familiarity may be reassuring.
Others will enjoy the increased risk/reward ratio that comes with trading in an uncontrolled FX market with large leverage. Whatever option you pick, trade cautiously and use stop-losses to limit your risk.
Read more article: Free Software for Forex Trading
Tired of losing? Try Zero to Hero Today!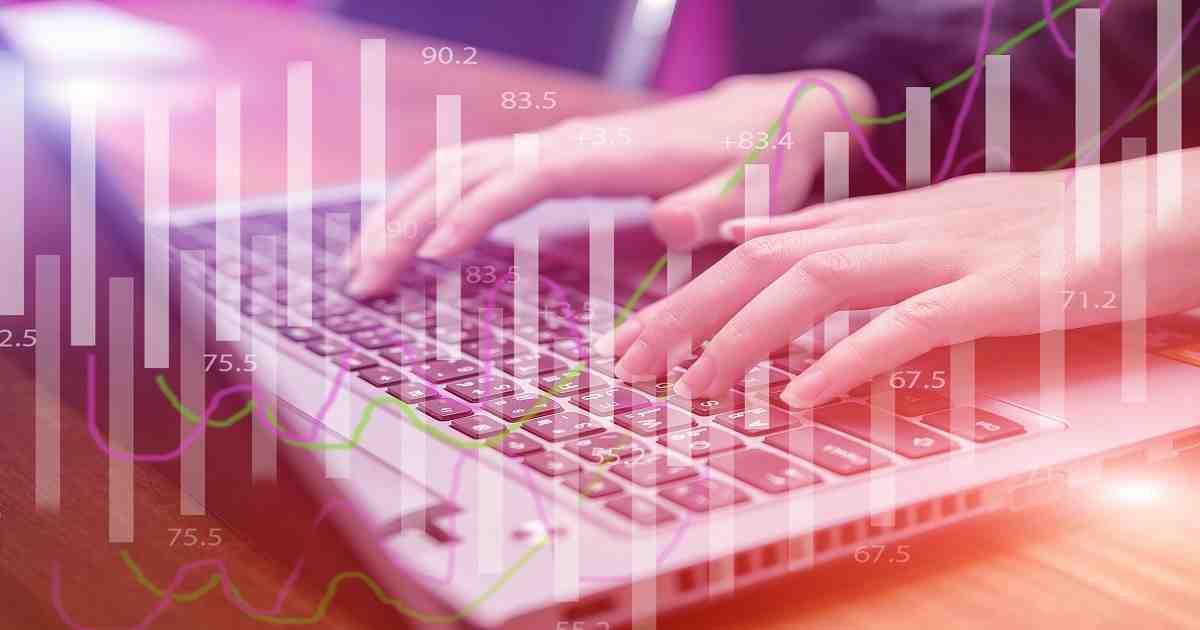 Who can trade forex?
The next big question you maid have in mind is who can probably trade forex? Well, it is well said that forex trading is legal all over the world, and if you are 18 years of age and above you can trade forex, remember always that forex trading also carries high risk.
The forex market works well for all tribes, races, or religions anywhere you come from worry not because forex trading never chose where you come from.
Is Forex trading gambling?
Forex trading is never gambling lots of people often see forex as gambling this article will clear the air today you need to know that forex trading is never gambling!
Remember gambling is not legal in almost 90% of the country in the world but forex trading is legal all over the world, even the banks and big institutions trade forex so forex trading is not gambling.
Is there any challenge in forex trading?
If you talk about challenges even in our daily life we do encounter challenges, yes the challenge is part of forex trading, and are you afraid of a challenge?
Oh no, you shouldn't be at all, if you cannot face challenges forex trading, then forex trading is not for you!
Yes, forex trading is simply survival of the fittest and only the strong stay till the end, well am just joking you can do it.
But be rest assured that you most face challenges during trading Forex, it will reach a stage you will feel as if you should not trade forex again!
Well, real forex trader never quite! Are you ready? Will you quiet? Well, that is not you and I know anyone reading this post will never quit because I never quit!
I keep pressing until I reach my destination today…….I don't know how to convince you to stay on track but with the little, I said hope you will.
Is Forex trading profitable?
Well, I often heard new traders with this kind of question nevertheless to be honest with you forex trading is way too profitable!
To be precise no limit to the amount of money you can make in forex trading, but wait remember you have to learn the basic and after that yes you can be very successful in the forex market
Will I surely make money in the end?
Hmmm, this is a good question and I often heard new forex traders ask this kind of heartwarming question, well if you stay on the track just the way I mentioned earlier why not! Will not only make money at the end but also make it a lifetime stream of income to you and your family.
Tired of losing? Try Zero to Hero Today!
How long does it take to learn forex?
People usually select forex and other kinds of investment because it seems to be a simple method to generate money. Forex is portrayed on social media as a talent that can be learned in a few days, traded from a laptop, and used to make a lot of money.
The realities of forex trading are much different from what marketers would have you think. With that in mind, let's look at how long it takes to learn to trade FX in this post.
It takes an average of one year to learn how to trade FX. The technical aspects may be taught in a matter of weeks. Risk management and psychology, on the other hand, will take around a year to master. The vast majority of traders quit up before ever learning to trade regularly.
Read more article: Practice Account for Forex Trading
Is trading forex legal?
The foreign exchange market, or forex, is the world's largest financial market, where investors and institutions trade currencies. According to the 2019 Triennial Central Bank Survey, the currency markets exchange almost $6.5 trillion each day.
Although forex trading is legal, it is plagued by frauds and dishonest actors. Before entering what might be a Wild West version of global financial markets, investors must do their homework.
Forex trading, often known as FX trading, takes advantage of currency exchange rate swings. "The FX market decides the value of one currency relative to another, not its absolute worth," says the author.
Robert Johnson, a finance professor at Creighton University's Heider College of Business, agrees. "In the FX market, you may trade practically any major currency against another major currency."
You might, for example, wager on the US dollar vs the Japanese yen. The yen vs the Mexican peso, for example.
Individual individuals sometimes speculate on currency swings, whereas multinational organizations undertake most of the trading in forex markets to hedge their holdings.
"Investing in currencies, whether conventional currencies or cryptocurrencies," Johnson explains, "is fundamentally different from investing in equities, bonds, or real estate."
Because the value of stocks grows with time, "investment in the stock market is a positive-sum game" in the long run. "Investing in currencies, on the other hand, is a zero-sum game in the short and long run," Johnson argues.
"When the US dollar advances against the yen, those who have US dollar holdings profit while those who own yen positions lose money."
Tired of losing? Try Zero to Hero Today!
Is forex a gamble?
There is no "house" in Forex trading, unlike gambling. Another trader on the market who has his or her own interests is your rival. In a nutshell, Forex trading is a zero-sum game in which some individuals profit and others lose.
But, more significantly, you are your own worst enemy in this regard: consider before you act, and don't let greed get the better of you.
What distinguishes Forex from gambling is that traders are not passive participants in a process in which the market deliberately puts them in a disadvantageous position.
A trader may turn the odds in their favor and stay ahead of the market and other traders by using numerous techniques and tools.
Read more article: Basics of Forex Trading for Beginners
Final Cessation
What is forex? Forex is when you exchange one currency for another to make money, there is no limit to what you can make in forex trading, always learn the basic if only you want to be successful, try to follow the rules of risk management.
And always keep it simple, use only 1% of your total capital, if you want to ride a trend please use the trailing stop loss. I do have a YouTube channel and I also have lots of free videos for newbies and I just hope you will found it very helpful!
Making money at the end is for sure and remember only if you stay on track, and I just hope you found this article helpful, want to get more value from me about forex on a video.
Strategies and indicators subscribe to my YouTube channel Joseph Benson Click Here if you have any question or comment you can drop them in the comment section below, thank you so much, hope to see you next article bye-bye, with much love from Joseph Benson
Read more article: Open Demo Account for Forex Trading
Tired of losing? Try Zero to Hero Today!
Download Free Volatility Indicator
Other related articles